VOICES
Member voices : Information Technology Engineer (From Myanmar)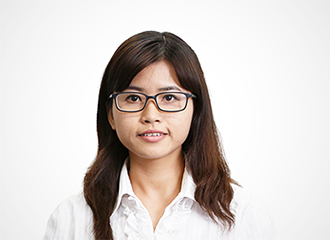 Phyu Phyu

Myanmar

2 years

Mission-critical systems development and maintenance

Shopping, IT training
QWhat made you come to Japan?

AI majored in computer science at university, so I wanted to work in Japan, which has high tech, and make good use of what I learned. Also, Japanese people work hard and I also want to work hard.

QWhat are your impressions after coming to Japan and living here?

AEven though there are many people on the train, it is quiet. Also, I think that the service at shops in Japan is very good.

Q>What had the biggest impact on you after starting to work in Japan?

AJapanese people worked even harder at work than I thought. In the process of development, the detailed designs are made more precisely than in Myanmar. I think Japanese people are more proficient working by themselves than in a team.

QHow is it to be part of the GIT team?

AI think it is very good because I can speak freely with the other foreign nationals.

QWhat would you say to those who want to work in Japan?

AJapanese people work hard, so that motivates me! If you have a goal, please have confidence and do your best!